Selected Projects
These are the small projects that I "committed" in my spare time.
Embedded, C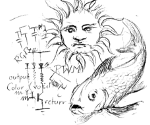 Fish Light
AVR [ATmega88] - based aquarium lamp imitating the colours of the sky that change during the time of the day.
Python, Linux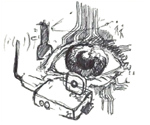 Eye o'Spy
Amateur home surveillance camera that takes video snapshots and sends them to you right away.
React.js

Honey Cloud
Web browser editor for generating hexagonal maps to produce SVG and PNG diagrams using FontAwesome.